Welcome to 2017, a New Year with lots of research possibilities and a brand new GSQ website!  Doesn't it look good!
I don't like the term "New Year Resolutions" as there are so many negative connotations with those words. This is because so many people make them and they don't last the distance. 
I do like the idea of setting some goals. One of the problems is to set attainable goals and Amy Johnson Crow has written a great post about SMART goals that explains this very well as the first step once a goal is made to success is to make an achievable goal.
Is one of your goals this year to learn more about DNA testing and what it can do for you? Find out what all those scientific terms mean? Find out what all the ads on TV are about?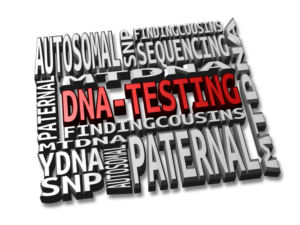 If so, did you know GSQ has a DNA Special Interest Group? It started in May 2015 and we meet on the third Sunday of each second month at 9.30am and finish around 12.Everybody is welcome regardless of your experience level.
There is usually a presentation and a Q & A session. Next meeting is January 15 and the topic will be "Organising the Results"
Genetic genealogy (DNA testing using the range of tests available) is the newest tool in the genealogist's toolbox. It is used along with and together with all the other records you have traditionally used in researching your family history such as certificates, wills etc. Just as with any new record type you have to put in some effort learning about the record (tests in DNA) and what they will do for you and also what they won't!
You would not expect to get an English birth certificate for 1813 but you only know this because you have studied and know that in England and Wales civil registration started 1 July 1837 so that is the earliest date you can get a civil registration certificate.
There will be a number of opportunities for DNA education in 2017 apart from the SIG meetings..
There will be an evening presentation in March "An Introduction to Genetic Genealogy" Check out the GSQ website for more details.
The plan is to also hold a number of beginner classes (at least four) during 2017 at separate times to the SIG meeting. There will be a more advanced class working its way through Blaine Bettinger and Debbie Parker Wayne's book "Genetic Genealogy in Practice". Numbers for this will be strictly limited, it will be an ongoing commitment throughout the year and the class will be held in the evening. More details will be given at the next SIG meeting.
So if learning more about DNA is one of your 2017 goals, there will be plenty of opportunities!