Achieving celebrity status – even if it is in a cemetery!
Most of us go through life hoping that, after our death, we will be remembered in some way, even if only by our children and grandchildren. Some of us may achieve celebrity status or notoriety and buildings, memorials, parks or streets may be named in our honour to acknowledge those achievements, in our lifetime or perhaps shortly after our death.
For others, the recognition may take even longer and the form it takes may not be quite what you would expect!
Earlier this year, my husband's great grandfather, William Sherwood, recently had a street named in his honour, 100 years after his death. However, William's avenue isn't in a newly developed suburb but is in the Mt Gravatt Cemetery!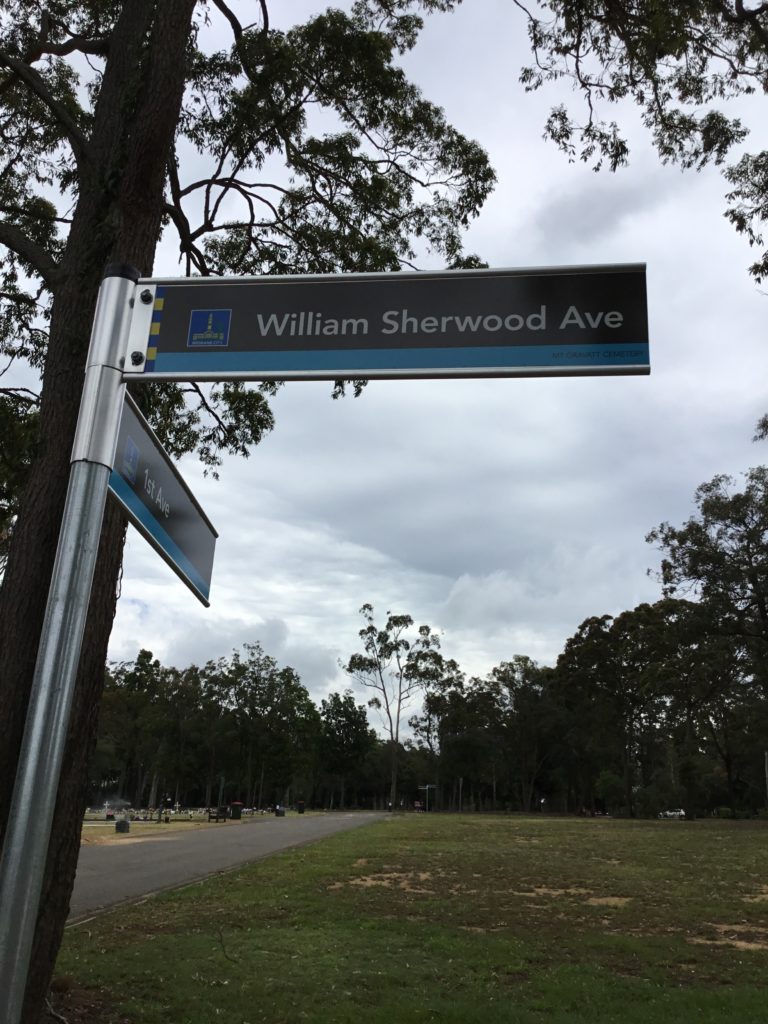 So what did William Sherwood do to have this honour bestowed on him so long after his death? Well, he was the first person to be buried in the new South Brisbane cemetery, near Mount Gravatt and adjoining Sunnybank. The day after his death, on the 27 August, 1918, William Sherwood was buried where he had requested shortly before his death – in Toohey's Paddock (the new Cemetery reserve).
So who was William Sherwood?
William was born in Pye Corner, Gloucestershire in 1846 and married Rosa Whitmarsh White, when he was twenty-one. The couple had seven children but sadly Rosa died at the age of thirty-two in 1881. Following Rosa's death, William emigrated, arriving in Brisbane in 1882 on the Almora, with his fifteen year old daughter Florence. Over the next few years, the rest of William and Rosa's living children also arrived in Brisbane.
William was obviously a man who knew his own mind as only seven months after his arrival into Brisbane, he married for a second time, in September 1882, to Mary Jane Saunders, who had also recently arrived in May of 1882.
William and Mary Jane had five children – four sons and a daughter. When William Frederick, the first child was born, the family were living on the Thompson Estate, now predominantly the suburb of Annerley, but covering parts of Buranda. By about 1893, the family had moved to Broadwater Road at Mt Gravatt, and continued to reside there even after William's death. William worked as a labourer and quarryman for most of his life.
For the 100th anniversary of William's death, some of his great grandchildren erected a new headstone to remember both he and Mary Jane, who outlived him by fourteen years.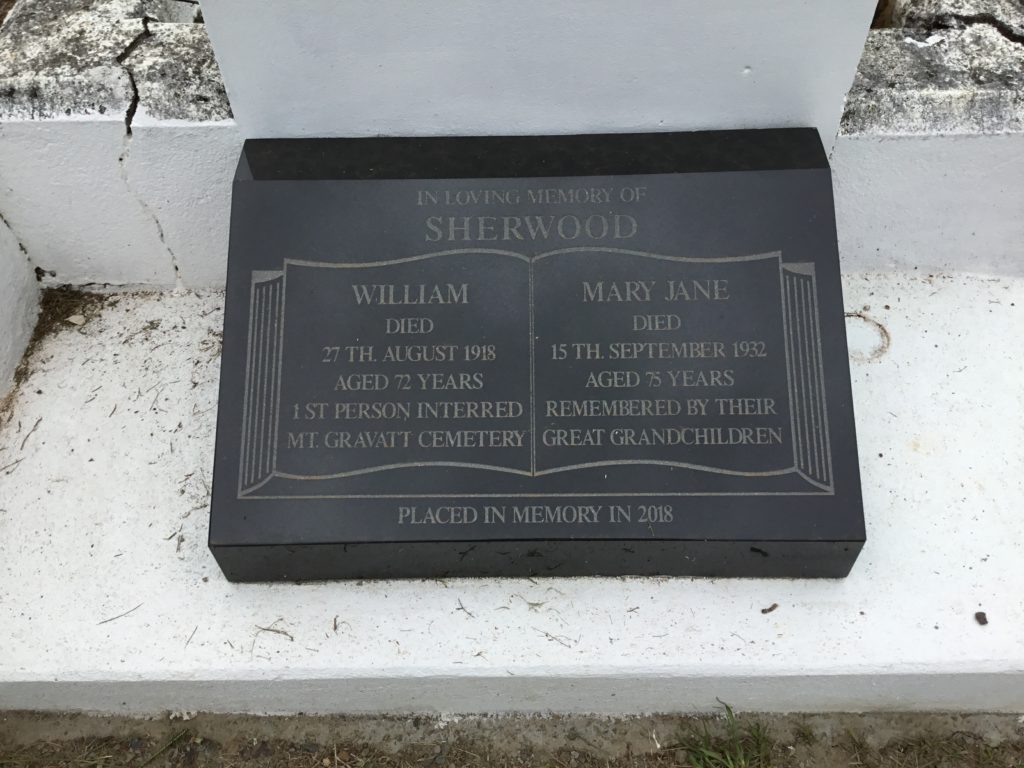 William's avenue in Mt Gravatt cemetery is in good company as one of the streets running off it is named after George Kyprios who died in 2009. George is best remembered as Rock n Roll George, the man who for decades, regularly drove his 1952 FX Holden up and down the length of Queen Street (before the erection of the Mall).
So in death, two men, who came from different eras and led very different lives, are remembered in their street names in the Mt Gravatt Cemetery.
[Sherwood photos from Trudi McKechnie nee Sherwood.]