Do you have favourite resources/internet sites that you go to for your research? Do you limit yourself to these or do you actively seek out new ones?
Some ways in which I try to expand my knowledge are to offer, and attend, education courses and conferences; investigate websites highlighted or recommended in magazines or by other researchers; and write this regular blog. How do these help me to learn more?
Presenting an education course or writing a blog post puts me and my words into the public sphere and therefore I need to ensure that what I say or write is as accurate as possible. So, I research the topic. A recent example was my presentation My ancestor was in Wales. I already had a reasonable knowledge base as many Welsh records are the same as for England and I have been doing some Welsh research for my own family this year. However, I needed more if I was going to help others and this included up-to-date information on matters such as Wills, Land Records, Military records, etc.
I looked through my stash of family history magazines for articles on Wales; I used Google to find websites; I checked Ancestry and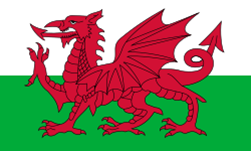 FindmyPast to see what Welsh record sets they had. YouTube provided me with videos – not only of Welsh songs and places, but also the UK series of Who Do You Think You are? in which several celebrities traced their ancestry back to Wales. When I found an online database that looked useful and interesting, I did a search. I figured that given that my surname is Welsh in origin, there would always be someone called Williams – I wasn't focussed in finding my own family, I wanted to know how the site worked and what information I was likely to find. 
I always learn something new from attending an education course or conference and sometimes this can be quite unexpected. Just recently, a casual chat with the person sitting next to me at a GSQ education class revealed that we may be related! The potential common ancestor is my 5x Great Grandfather. For someone who was convinced that she had no ancestors in Australia, I'm gradually building up the numbers.
Family history magazines almost always recommend resources for their readers. I've come to the conclusion that it doesn't really matter if I haven't got ancestors from Scotland, for example, I still read the articles and check out the recommended resources. I'm always keen to see how the 'experts' help researchers to resolve their queries.
Another way I've been expanding my knowledge this year relates to a small genealogy group that I belong to that is not associated with GSQ. Our group meets monthly and we take it in turns to set a challenge for all members to tackle. The challenge varies according to the person setting it. By researching people not associated with our own family, we aim to develop our research skills, find new resources and learn from others how they do their research. I've learnt a lot from this approach. 
With Christmas in mind and, inevitably, thoughts turning to what gifts to buy for loved ones and others in our lives, I set the challenge for December. This was to research the owners of a shop that had been an integral part of the community in which members had grown up. This topic was inspired firstly by two books related to the retail trade in Swadlincote, my home town, which I have talked about previously; and secondly by Lyn Irvine's blog post Amelia's story about the H.A. Irvine store in Bulimba and then Wynnum, which you will also find elsewhere on this blog. The idea was to see what information could be found about people who were probably typical of our own ancestors, rather than the wealthy or famous.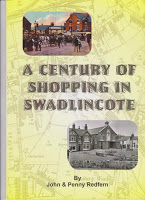 It was fascinating to see how each of us approached the challenge, bearing in mind that members grew up in places as diverse as England, New Zealand, Brisbane, country Queensland, New South Wales. I was surprised that the challenge also generated emotional responses. Thinking about a store visited as a child with your mother, for instance, was a powerful trigger for many other memories. As an aside, I have already started to write Pauline's Story in order to record memories of my life.
I researched a family that originated in Devon and Cornwall, counties that I knew little about. The husband and wife who moved to Swadlincote were originally a schoolmaster and schoolmistress. It was great to see the wife enumerated in the records in her own right as a schoolmistress. In due course, and in complete contrast, the wife became a clothier and pawnbroker in business with her son. He then transitioned the business away from pawnbroking, through to watchmaking, optician and jeweller. This store was the 'go to' place for jewellery, watches, and similar goods. As part of this research I learnt about pawnbroking, early optician services, watchmaking and repair – all topics that I'd never looked at before. I investigated parish and other records for Devon and Cornwall, perused maps for these two counties to get a feel for the lie of the land, noted the occupations listed in census and parish records and also searched newspapers. This information may come in useful for my future research – I don't know – but it's been an interesting way to expand my knowledge base. 
So, if you're feeling at a loose end over the Christmas period, or you're fed up with banging your head against a brickwall in your own family, why not take a similar challenge. You'll give your little grey cells a boost by venturing into unknown territory, you never know what you'll find, and it may actually help you to break down your own brickwall.
I wish you all a joyous Christmas and look forward to seeing you in the New Year.
Until next time
Pauline