The Who's Who of my family tree
The first Who's Who was published in London (1849) as a handbook of titled classes, listing only names without biographical sketches. In 1899, the format changed to include a short biography and various versions of Who's Who are now published around the world. Each version has a slightly different format but usually provides details about prominent living people with deceased notables listed in Who Was Who.
Every family has notables – some have convicts while others have royalty – some are lucky enough to have both while others have none. Sadly, I belong in the latter category – no convicts and no royalty (well at this point in time anyway – I can always live in hope). But, in my tree there are some people of note, those who made their mark for one reason or another. Following are some of the interesting (and deceased) personalities to whom I am related – they are given in no particular order.
Of course, if you too are related to any of these people, I would love to hear from you.
Frances Hodgkins (28 April 1869 – 13 May 1947) Second cousin twice removed
https://en.wikipedia.org/wiki/Frances_Hodgkins
Frances Hodgkins is considered to be one of New Zealand's most prestigious and influential painters. She was born in Dunedin to Rachel Owen Parker and William Mathew Hodgkins, a solicitor and artist, but spent most of her working life as an artist in England.

Her mother, Rachel, and my great grandfather, James William Phillips, were first cousins.

Frances' grandfather, John Skottowe Parker, was a coroner in Sydney and the Hunter Valley. He had also been Superintendent of Agriculture at Moreton Bay and this is where Frances' mother, Rachel, was born. Rachel's older sister, Eliza Jane, had married Joseph Sykes Webb in 1855 and the couple moved to New Zealand about 1859. A younger sister, Isabella, also married in New Zealand. Rachel and some of her sisters followed as their mother had died and their father was living in Sydney.

Between May and September this year, the Auckland Art Gallery held an exhibition of Frances Hodgkins' work with some paintings contributed by family members in Australia.
William "Bill" Phillips Webb (18 March 1868 – 28 January 1931) First cousin twice removed
https://en.wikipedia.org/wiki/Bill_Webb_(rugby_union)
William Phillips Webb was born in Dunedin, New Zealand to Joseph Sykes Webb and Mabel Wilhelmina Phillips. Joseph, his father, had been married firstly to Eliza Jane Parker, the sister of Rachel Owen Parker, and the aunt of Frances Hodgkins. Following Eliza Jane's death in 1865, he married Mabel (my great great aunt) who was the first cousin of Eliza Jane and Rachel, and the couple had seven children, with Bill the eldest surviving child.

In 1888, Bill represented the Dominion against England in Rugby Union football. He came to Australia shortly afterwards, and as captain of the Pirates team and a member of the Woolaroos, became one of the outstanding players In Australia. He represented New South Wales against Queensland in 1890, 1896, 1898, 1899, and 1900, and played with the State against Victoria In 1894 and 1895. His debut international game was against Great Britain, at Sydney, on 5 August 1899. He had the distinction of having played first-class football until he was 45 years of age.

William was married twice and had eight children. He died in Sydney in 1931.
Major-General Sir Samuel Guise Guise-Moores (24 December 1863 – 03 October 1942) Great uncle
https://en.wikipedia.org/wiki/Samuel_Guise-Moores
Samuel Guise Moores was born in Deesa in India in 1863 and was educated at Cheltenham College and St. Thomas' Hospital. Sam was commissioned as a surgeon in 1890, and served with the army in India, in the Boer War and again in World War One.

He was appointed Honorary Surgeon to King George V in 1922 and served as Superintendent of the Osborne Convalescent Home (Osborne House on the Isle of Wight) between 1924 and 1931. He was knighted in 1925 and died at Cheltenham in 1942.

Sam married Katherine Louisa Wood in India in 1892 and the couple had one son, Bruce Samuel Kirkman Guise Moores.
Richard Ruddell (24 May 1846 – 07 April 1920) Great great uncle
https://en.wikipedia.org/wiki/List_of_mayors_of_Bundaberg
Richard Ruddell was born in County Armagh, Ireland, the youngest son for James Ruddell and Mary Pillar. He arrived in Australia in 1871, moving firstly to Roma and Warwick and then later to Bundaberg in Queensland. There he and his brother George established a soap manufacturing business, which won prizes for its products and was exhibited at the Paris Universal Exhibition of 1878.

With his soap business established and profitable, Ruddell turned his sights to local government. In 1881, Bundaberg was gazetted as a municipality and a new Municipal Council was elected with Alderman Richard Ruddell receiving the highest number of votes to become the first Mayor of the city. He served almost continuously as an alderman and as Mayor in 1902, 1908 and finally in 1917.

Richard Ruddell served the people of Bundaberg until a few months prior to his death when he resigned from the Council because of ill-health. He died at home on the 7 April 1920, survived by his wife, son and daughter.
David King-Wood (12 September 1913 – 03 September 2003) First cousin once removed
https://en.wikipedia.org/wiki/David_King-Wood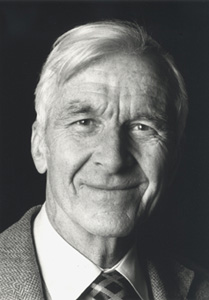 David was born in Teheran, Persia (Iran) to William King-Wood and Daisy Adcock. He was the youngest child of four and lived a relatively privileged life until the death of his father when he was eight years old. The family moved to France for a time and then to England where David was educated at Haileybury College. He went on to Oxford University where he was President of the Oxford University Dramatic Society, starring in productions such as Richard II, with Vivien Leigh as the leading lady and directed by John Gielgud (later Sir John). He joined the RAF at the beginning of World War 2 but had to withdraw when it was found he had vertigo. However, David's proficiency in languages – French, German, Japanese and English, saw him quickly recruited into the intelligence services.
Following the war, he acted for a time in England and America and became famous for his role in the 1955 film, The Quartermass Xperiment. He was a Marlboro Man in the now-famous cigarette commercial but gave acting up to become a teacher at an elite boy's school in New York, where he taught for over forty years.
David died in New York in 2003. A tree was planted in his honour in Central Park and the school named its Shakespeare Theatre after him.
Last but not least
This Who's Who would not be complete without the following people who were incredibly important throughout my life. While they don't have their own Wikipedia entry (but probably should), this list of notables in my family tree would not be complete without them.
They are my parents.
Percy Gerald Wood (1905 – 1996)
My father was born in 1905, the fifth of ten children. His father died when Dad was only eighteen, so there was little money in the family. An aunt took Percy under her wing, sending him to Nudgee College for a time. He served as a Leading Aircraftman in the RAAF in the Second World War and following the war, he purchased his first sugar cane farm at Beatrice Creek in the Pioneer Valley. He was the Chairman of the Board of Cattle Creek Mill over a number of years, eventually retiring to live at Seaforth, near Mackay, where he could indulge his love of fishing.
Thelma Dulcie O'Neill (1913 – 1999)
My mother was eight years younger than my father, being born in 1913, the second child of six children. At the time of Thelma's birth, her father was an engineer at Marian Mill and later became the General Manager, a position he held for 30 years. My mother went to a boarding school in Rockhampton – the Range College – where her lovely singing voice often earned praise. She obviously enjoyed her time there as her five daugthers also attended the same school. Like Percy, she too loved living at Seaforth and when she could, would fish with Dad on the beach, or in one of the family boats.
Perc and Thelma were married for sixty years, with Perc dying in 1996, followed by Thelma three years later. The couple had eight children and seventeen grandchildren.