I'm Finished!!!(Well am I?)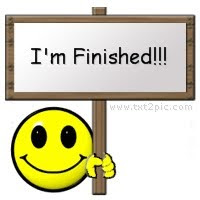 Well that's what I thought!
Have you ever researched anyone and found all you thought was needed; where and when they were born, where and when they were married, their children's birthday and birth place and their death. And perhaps some interesting stories about the person!
Yes I guess it has happened to many of us, just when you think you know it all, along comes someone with some new information.
Recently this happened to me and I was quite annoyed. Ten years ago I spent quite some time and money researching the Trew family, my great great grandmother's family. I had all the information about her parents, her siblings and their children – three generations.I compiled a book from my information and was very happy with my result. I had even gone to South Perrott in Dorset and taken photos to include in my book. I thought I had done a good job
…..until recently….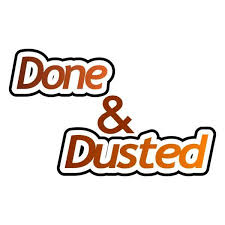 No it wasn't done and dusted. I received an email a few weeks ago from a man who claimed to be a distant relative, wanting some information about John Trew and whom he said was his great grandfather! He had received his DNA results  and found he was related to my Trew/Perrett family. The DNA result had proved useful as it connected him to my Trew/Perrett family through another Perrett relative. Also his grandmother had changed her name to Drew. No wonder I couldn't find them when their name was now Drew!
Now, I was a bit taken aback by all of this, and rather sceptical. How could there be more descendants of John Trew, I had found them all! However over the course of a few emails I had to conclude yes, he was a descendant of John Trew, a brother to my great great grandmother.
You might ask why didn't I find out more about John Trew. At the time, I could only find his marriage to his first wife Mary in Ohio, and the birth of his daughter, Nellie, which was given to me by a relative of Mary. Mary died a few years after Nellie was born and Nellie had been adopted by a local family. The next information I found was that John was back in South Perrott, Dorset, where he grew up, and lived there till he died. In the 1891 census it states that John is a widower and an army pensioner. I was then able to purchase  a copy of his pension application with the USA Government, and yes it only mentions John's wife Mary and his daughter Nellie. I was also able to get a copy of the will when visiting the Dorset Archives, which stated that John had left everything to his daughter Nellie.
So with all the information I had, why would I think there were other wives, and children. They were not mentioned on the pension application or his will! Well it turns out dear old Uncle John also had another wife in New York and four more daughters. After the fourth daughter was born, his second wife had the girls baptised under the name Drew. On this form she also states that she was deserted and had divorced her husband, John Trew.
Sometime after John deserted his second wife Elizabeth, he returned to England. I haven't been able to find any shipping records for him. Once back in England he remarried, but for only a short time as his third wife, Isabella, died shortly after. John Trew died alone in 1904.
So between my new found cousin and myself, we now have a more complete story of John Trew and that means I have to make a second edition of my Trew family. I am hoping no more cousins come out of the closet!!!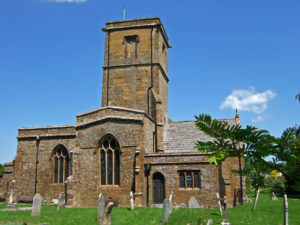 The lovely old Church at South Perrott, Dorset. In these grounds John Trew was buried. In his will he states, "give my body a decent burial in a brick grave that the sides thereof be carried up above the coffin and arched over the top".
Sadly, I couldn't find his grave when I visited the church in 2005.
Ancestry.com 1891 census
Department of Interiors, 13 Oct. 189
Dorset Archives R/424 1904/37
Baptismal records, New York May 07 1865
New York State and Federal Naturalisation Records 1794-1940
1.52 Official Records of Union and Confederate Armies 1861-1865
Ancestry. com 1881 England census
Ancestry.com England census