Was there nothing this man couldn't do?
The man who influenced Alan Philip Frankel
If only I had known when I began researching and writing the continuing story of my grandfather, Alan Philip Frankel's WW1 service that Blog 2 would be about his father rather than his (Alan's) own journey from Egypt to the Salisbury Plains in England and then to France.
While researching Papa's war history and gathering information about events in Brisbane and Queensland at the time, it quickly became evident that his father, Philip Louis Frankel, was integral to Alan's story.
It also didn't help that great grandfather Philip Louis was in my ear telling me that it was time to tell his story.
At this stage, I knew very little about Philip's character or achievements other than family folklore. One favourite story was that each Friday night, Alan and his family of wife and four sons would go to Philip's for dinner. After dinner, Philip would sit in his favourite easy chair and fall asleep for about half an hour. When he woke, he would say, "It was lovely having you and the boys here tonight but it is also lovely when you go home" and off they would go.
I tried very hard to ignore Philip's voice as I wanted to finish my grandfather's story but a number of factors convinced me otherwise.
On two occasions at the bi-monthly talks given by the Brisbane Office of the National Archives of Australia (NAA), Philip's name was mentioned. My interest was piqued.
In further researching his activities, I noted that on 8 August 1917, at a time when my grandfather and his battalion marched in rain for 3 and ¾ hours to Hemmel in Belgium, Philip was seeking copyright for a play he had written, entitled "A Marriage by Telephone."
The irony was not lost on me.
The original copy of the play is held at the NAA office in Canberra. On a recent visit there, I obtained a copy of this play and was amazed not only that I was holding a 102 years old document but that Philip had the nous at that time to write on such a topic.
Reading through the play, what struck me was his ironic sense of humour and how this has passed down through his son Alan to Alan's four sons (my father and his three brothers) and now their children.
The final push came while I was reading Philip's obituary in the Brisbane Daily Telegraph, 21 September 1943.
In his obituary Philip was described as a Brisbane business executive, mason and sportsman.
As a mason, Philip rose to the post of President of the Supreme Grand Royal Arch Chapter, a Brisbane based chapter.
Philip was a talented sportsman. As a young man, he ran short and long distances, rowed and played rugby. In 1887-8, he was selected for the second fifteen to play against the English team in Sydney.
His obituary also listed his activities as: a life member of the Commercial Rowing Club (Brisbane); a founder of Queensland Amateur Athletic Association; the originator of the Freemason's Retirement Home in Sandgate; a well-known Brisbane lawn bowler; a Councillor and officer bearer of the Royal National Association Brisbane (the Ekka) for forty years; and an advocate for the resettlement of displaced Jews initially in Queensland and then Northern Australia.
(In the early years of WW1, Philip lobbied for support for an agricultural community for Jewish refugees from Eastern Europe to be located in Queensland. He had significant support from both state and government ministers in Australia but the Jewish Agricultural Settlement Fund in London didn't support Philip's concept. His interest in helping Jews migrate to Australia continued after WW1 when he supported the Kimberley Plan to resettle Jewish refugees from Europe in Northern Australia before and during the Holocaust. This plan also failed when it was vetoed by the Australian Government and then Labour Prime Minister John Curtain.)
What the obituary didn't mention was that Philip had been a lay preacher for numerous years in the Brisbane Synagogue, and for 20 years the President of the Brisbane Hebrew Congregation; a Conservative candidate for the seat of Fortitude Valley in the 1903 Queensland State election (he lost to the sitting Labour member); a member of the advisory committee to the governor and parliament for the Queensland Women's Electoral in 1906, assisting with the administration of women's newly granted right to vote; and a staunch supporter of King and Country as a member of Anglo-Jewish Association.
Philip was also involved in the Arts as a member of the Old Brisbane Liedertafel men's choir.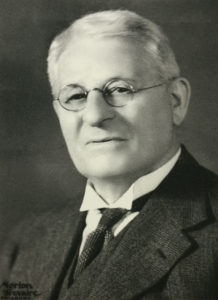 Was there nothing this man couldn't do? Who was he?
Philip was born in Dunedin in New Zealand on 12 March 1863. He died in Brisbane on 21 September 1943.
His father Jacob Frankel (1812-1899) was born in Breslau, Prussia (now Wroclaw Poland). His mother, Mary (1833-1899) was Jacob's second wife. They married in Melbourne in 1857.
At the time of Philip's birth, Jacob was a Dunedin merchant, an outfitter of goods and equipment for use by miners in the then current gold rush. He was also the Hazzan for the small but growing Jewish community. Hazzans are cantors who lead worship, officiate at life cycle events, teach adults and children, offer pastoral care and run music programs.
Jacob's mantra of "be honest, be upright and keep your religion" was instilled in Philip. It was how Jacob lived, how Philip lived and how he taught his children Alan and Phyllis to live.
Researching Philip Louis Frankel has been a two edged sword. Firstly, it gave an insight into why my grandfather was the person he was. It gave context to why Alan was asked to say prayers at the sea burial of his old school mate, close friend and fellow AIF comrade, William Campbell Thomas and why he was so confident in this duty.
But it also raised questions in my mind.
Why did Alan join the Masons just days before he left Australia for the Front? Did he do it of his own free will or at the request/insistence of his father?
Why wasn't Alan promoted until he joined the Education staff in January 1919?
Was it because he was Jewish? Was it because he was a company signaller with little opportunity for promotion or was it simply that for once in his life he could be himself and not have to live up to the expectations of a father who seemed to excel in everything he did?